Your Word – And Mine is a conversation I hear time and time again. It's a dialogue with no end, a conflict with no resolution. Someone establishes a point, someone else draws the line… and the play? Well, it just goes on and on. This interactive book allows readers to draw out the conversation. Each turn of the page alters the tone and tempo of the debate. Playful stretches shift to angry snaps and sharp jabs erupt from silent quivers. Every movement causes a shift in the opposing gravitational fields which, in turn, destabilises the elements within each matrix. A victim of seen and unseen forces, our alignment, it seems, will forever be skewed.
Needle, thread, steel ball and magnet. Giclée print with archival inks on 400gsm Albion Cotton paper. Published in an edition of 70 copies for the CODEX Foundation's L' Alchimie du Verbe project. Berkeley, 2015.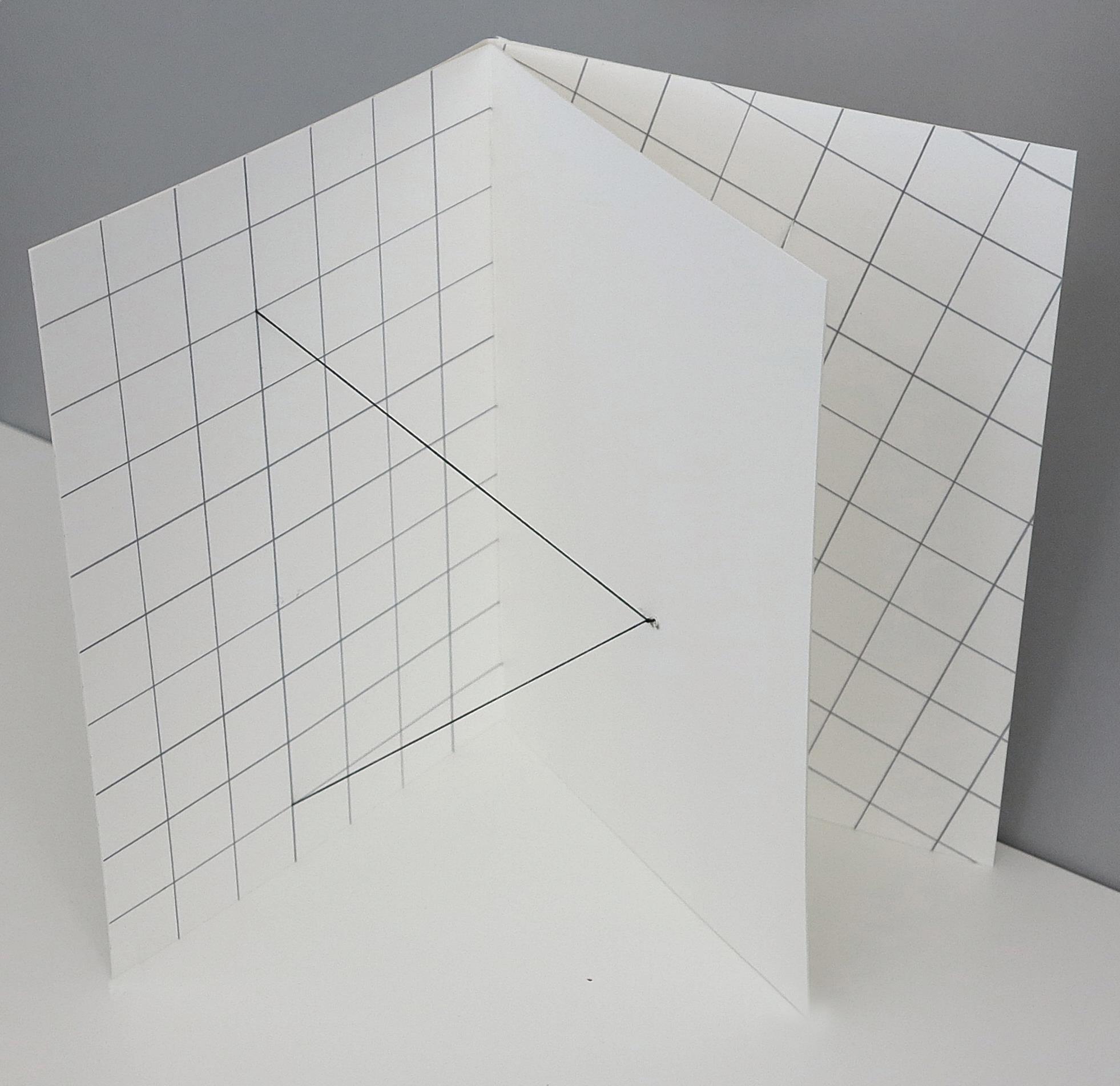 In celebration of the 5th CODEX Symposium, the 10th anniversary of the CODEX Foundation, and the 500th anniversary of the death of Aldus Manutius—we are pleased to announce Alchimie du Verbe, the first ever CODEX Assembly-Exchange, a carefully curated collection of printed works from some of the finest book artists and printers in the world.
From the earliest written record there have been instances of allegorical figures, shaped language, secret codes, and philosophi- cal alphabets. We have seen the brilliant De laudibus sanctae crucis of Hrabanus Maurus in the 9th century and the Hypnerotomachia Poliphili in the 15th century. In the last 150 years, Arthur Rimbaud's Alchimie du Verbe, Guillaume Apollinaire's Calligrammes, Brazilian concrete poetry, and the mesostics of John Cage are noted examples. In the present context, the artwork of Karen Bleitz, Martha Hellion, Russell Maret, and Harry & Sandra Reese, as illustrated in this brochure, are examplary.
The book as a spiritual instrument has long been associated with the ancient alchemical tradition of the transformation of self and matter. From the Utriusque Cosmi… of Robert Fludd in 17th century to the Neo Emblemata Nova of Daniel Kelm in the 21st, the alchemist has remained a vital metaphor in understanding the workings of the creative imagination.
The pieces within this modern Alchimie du Verbe range from traditional private press and playful typographic experimentation to contemporary avant-garde. In other words—a collection truly representative of the CODEX bibliosphere—presenting an international and inclusive view of the book arts as practiced by some of the finest artists and printers working in the field. The symbolic imagination is a constant force in the art and thought of all ages and cultures. In the spirit of the international bibliosphere and the studium codex, we raise a glass to the typographic imagination and the poetical alphabet.
UC Berkeley – The Bancroft Library
Stanford University
University of Melbourne
Columbia University
University of Arizona, Tucscon
UCLA – Clark Library
State Library of Victoria
Letterform Archive
National Library of the Netherlands
Auckland City Library, New Zealand
Alexander Turnbull, New Zealand
San Francisco Public Library
University of Auckland
University of Georgia
Brigham Young University
Lafayette College
Herzog August Bibliothek
Scripps College
University of California, Santa Cruz
University of Florida